This is an effortless twist that promises to surprise. The chorizo sausage, bean, and tomato stuffing serve to help cook the chicken evenly and adds flavor to the meat as it slowly roasts. Serve it beside the chicken with some steamed filled greens or a combination of leaf salad.
My favorite roasting pan for chicken is the Viking Culinary 3-Ply stainless steel. Available at Amazon built for the holidays and every day between professional performance for the home cook.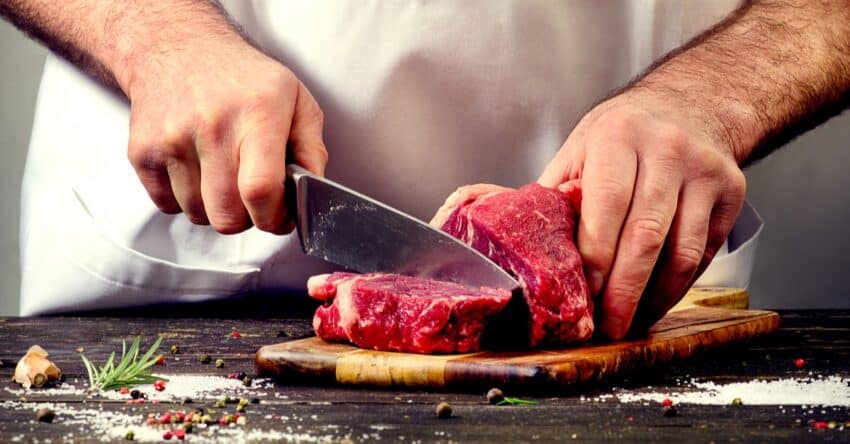 How to Make Gordon Ramsay Stuffed Roast Chicken with Chorizo
When Roasting chicken beneath a foiled tent with chicken stock and water is a delightful way to keep the meat juicy throughout the first part of the cooking phase, once it has cooked for an hour, you just eliminate the foil for the last 30 minutes to brown the skin.
Step 1. Preheat the oven to 250°F.
Step 2. First, make the stuffing. Heat a little olive oil in a large frying pan, add the chorizo and fry for about 3 minutes until turning golden. Add the onion and cook for a minute or two until softened, then add the garlic.
Cook a few more minutes before adding the leaves from thyme sprigs. Stir in the cannellini beans, seasoning well. Cook for a minute or two to warm through. Add the tomatoes and a couple of tablespoons of the oil they are stored in. Stir to combine, then remove from the heat.
Step 3. Now prepare the chicken. Season the cavity with salt and pepper, then fill with the chorizo stuffing and place a whole lemon at the cavity opening, tucking any excess skin over it. Drizzle the chicken with olive oil, sprinkle over the paprika, and season with salt and pepper. Rub into the chicken skin.
Step 4. Pour the wine and about 7oz. of water into a roasting tray and season. Add the chicken and the remaining sprigs of thyme, then cover with foil and roast for 1 hour in the preheated oven.
Step 5. After 1 hour, remove the foil from the chicken, baste with the roasting juices and turn the oven up to 400°F. Roast for another 25–30 minutes until the skin is golden brown and the juices from the thigh run clear. Remove from the oven and rest for 15 minutes before serving.
Step 6. Remove the lemon from the chicken cavity and squeeze the juice into the pan juices. Whisk together to create a light gravy; if you prefer a thicker gravy, reduce over high heat.