Unleash the bold flavors and irresistible crunch of Gordon Ramsay's Chicken Wings, a dish that showcases the renowned chef's culinary prowess and attention to detail. Inspired by Ramsay's cooking style, this recipe will guide you through creating perfectly crispy wings coated in a mouthwatering sauce that will leave you craving more.
Ideal for game nights, casual gatherings, or simply enjoying a delicious meal at home, these chicken wings promise to be a crowd-pleaser. Delve into the world of Gordon Ramsay's Chicken Wings and discover a delectable dish that will elevate your home cooking experience.
(Also see Caribbean Jerk Chicken)
Equipment You Need To Make Gordon Ramsay Lollipop Chicken Wings
Baking sheet: A large baking sheet for arranging the chicken wings.
Aluminum foil: To line the baking sheet for easy clean-up.
Wire rack: Place on top of the baking sheet to help the chicken wings cook evenly and become crispy.
Tongs: Flipping the chicken wings during baking and tossing them with the sauce.
Large mixing bowl: To toss the chicken wings with the sauce.
Saucepan: To prepare the sauce for the chicken wings.
Whisk or spoon: Mix the sauce ingredients in the saucepan.
Cutting board and knife: To trim the chicken wings if needed.
Measuring cups and spoons: For accurate measurements of ingredients.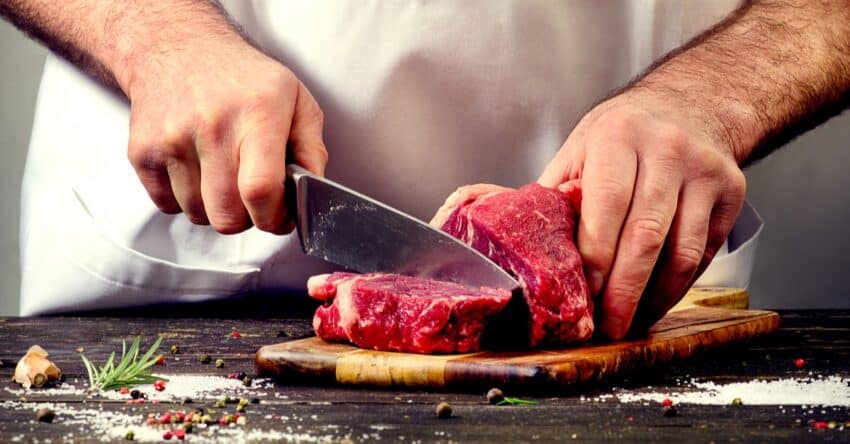 Our Favorite Products in One Convenient Place
Visit the Hell's Kitchen Reviews Amazon shop to browse a handpicked selection of our favorite cookware, kitchen knives, appliances, and more.
(Learn more about Gordon Ramsay's Kitchen Essential Tools)
How to Make Gordon Ramsay Chicken Wings
Gordon Ramsay hot wings are the picture-perfect finger food for any get-together, sports game, or event. Hot and tangy with just the right spicy heat, they are the most off-the-chain wings you'll ever have. This recipe is undoubtedly my favorite way to prepare chicken wings.
(Try other great recipes Gordon Ramsay's Fried Chicken Masterpiece)
Ingredients:
2 lbs (900g) chicken wings
Salt and pepper, to taste
Olive oil
For the hot sauce:
1/2 cup (120ml) hot sauce (such as Frank's RedHot or your preferred brand)
4 tablespoons (60g) unsalted butter, melted
1 tablespoon honey
1 tablespoon Worcestershire sauce
1/2 teaspoon garlic powder
Instructions:
Preheat your oven to 425°F (220°C).
Clean and pat dry the chicken wings—season with salt and pepper to taste.
Line a baking sheet with aluminum foil and place a wire rack on top. Arrange the chicken wings on the wire rack in a single layer. Bake the wings in the oven for 20 minutes, then flip and bake for another 20-25 minutes or until the wings are crispy.
While the wings are baking, prepare the hot sauce by combining the hot sauce, melted butter, honey, Worcestershire sauce, and garlic powder in a small saucepan. Cook over low heat, occasionally stirring until the sauce is heated and well combined.
When the wings are fully cooked, remove them from the oven and transfer them to a large mixing bowl. Pour the hot sauce over the wings and toss to coat evenly.
Immediately serve the hot chicken wings with blue cheese or ranch dressing and celery sticks if desired. Enjoy your delicious Gordon Ramsay-inspired Hot Chicken Wings!
Please note that this is not an official Gordon Ramsay recipe but an adaptation inspired by his cooking style.