Welcome to my recipe for homemade Gnocchii inspired by the renowned chef Gordon Ramsey. You can create restaurant-quality gnocchi in your kitchen with basic ingredients and easy-to-follow instructions. This delicious and simple recipe is not only fun to make, but it's also a great family dinner idea that your kids will enjoy. (Check out Spicy Beef Asian Lettuce Wraps)
Equipment Needed for Gnocchi and Peas Recipe:
Large pan for boiling gnocchi
Potato ricer or masher
Floured surface for shaping and cutting gnocchi
Frying pan for sautéing gnocchi and peas
Optional: Grater for Parmesan cheese
Optional: Lemon zester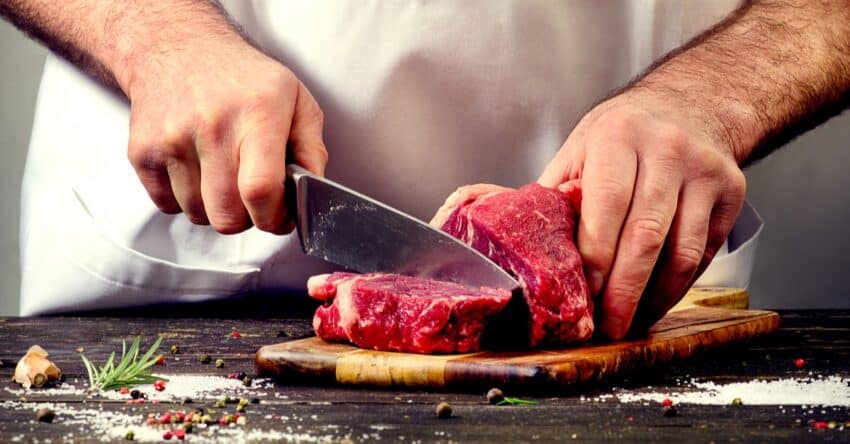 Ready to master the art of cooking like a world-renowned chef? Join Gordon Ramsay's MasterClass and elevate your culinary skills with lessons on essential methods, ingredients, and recipes that will take your cooking to the next level.
(Check out I Review The Best Masterclass Cooking Classes)
How to Make Gordon Ramsay Gnocchi Recipe with Peas Cream Sauce
To start, you'll need the following ingredients for the gnocchi:
Ingredients:
2 large floury potatoes
50g ricotta cheese
90g plain flour
1 free-range egg, beaten
1 thyme sprig, leaves only
Sea salt and freshly ground white pepper
Grated Parmesan cheese to serve
For the Sauce:
Olive oil for frying
Freshly ground black pepper
150g peas, podded if fresh, defrosted if frozen
Butter
1 thyme sprig, leaves only
Zest of 1 lemon
Instructions:
Preheat the oven to 200°C/Gas 6. Bake the potatoes in their skins for 1–1¼ hours until tender the whole way through.
Remove the flesh from the skins (ideally while still warm) and mash until smooth – a potato ricer works best here. Mix a pinch of salt, white pepper, and flour in the ricotta. Make a well in the middle, add the beaten egg, and combine the mixture with floured hands. Work in the thyme leaves and continue until a smooth dough has formed.
Cut the dough in half and shape each piece into a long cigar shape about 1.5cm thick. Using the back of a floured table knife, cut each length of dough into 2cm pieces to make 'pillows' or individual gnocchi. Gently press each one in the center using your floured finger.
Bring a large pan of water to the boil. Add the gnocchi, tilting the pan from side to side briefly to stop them sticking together, then simmer for about 1½–2 minutes until they start to float. Drain the gnocchi and leave them to steam-dry for 1–2 minutes. The dent will hold more sauce and allow the gnocchi to take on more flavor. (Need to Try Mind-Blowing Cauliflower Steaks)
While the gnocchi is cooking, heat a frying pan over medium-high heat and add a little olive oil. Add the cooked gnocchi to the hot pan with a pinch of salt and black pepper, and sauté for 1–2 minutes on each side until nicely colored.
Add the peas to the pan with a knob of butter and the thyme leaves. Toss to heat through, then add the lemon zest.
To make the cream sauce, heat another frying pan over medium heat and melt a knob of butter. Add a little salt and black pepper, then add the cream and cook for 1-2 minutes, stirring constantly.
On the serving plates, lay the cooked gnocchi and pour the cream sauce over the gnocchi. Top with the grated Parmesan cheese. Serve immediately.
Potato Gnocchi FAQs
What is gnocchi?
Gnocchi is a type of Italian pasta typically made from potatoes and flour.
What ingredients do I need to make gnocchi?
To make gnocchi, you will need potatoes, flour, egg, salt, and other ingredients for flavor (such as ricotta cheese).
How long do I need to bake potatoes to make gnocchi?
Baking potatoes for gnocchi typically takes 1 to 1 ¼ hours until they are tender the whole way through.
Can I use different types of potatoes for gnocchi?
You can use different types of potatoes for gnocchi, but you'll want to use a floury potato variety such as russet or Yukon gold.
What's the best way to shape gnocchi?
To shape the gnocchi, roll the dough into a long cigar shape about 1.5cm thick, cut each dough into 2cm pieces to make individual gnocchi, then gently press each one in the center with your floured finger to create a dent. Be careful not to overwork the dough, or it will be too dense.