Vitamix offers a wide range of accessories for convenience and enhanced functionality when processing food with your Vitamix blender. However, some of the accessories do not have a universal fit. Instead, each type is compatible with a specific model of Vitamix blenders.
Below are our top picks for the 6 must-have Vitamix attachments for the perfect blend:

Buy: Vitamix Blade Scraper Accessory on Amazon
This Vitamix scraper is an essential accessory to have, no matter the model of your Vitamix. It enables you to reach hard-to-access areas of your blender, such as under the blade or the bottom of your blender, to remove any residual ingredients. It has a universal fit with no compatibility specifications.
The 14.75 inches scraper is made of nylon. It is compact, lightweight, and easy to carry and store.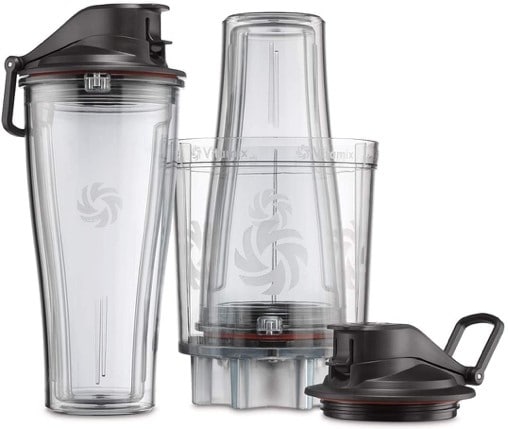 Buy: Vitamix Personal Cup Adapter on Amazon
This Vitamix Personal Cup Adapter is compatible with most Vitamix blenders, including the Legacy Series, Professional Series, Classic Series (such as 5200, 5300, 6300, 6500, 7500, 780), Aspire Series, Creations Series, TurboBlend Series, and Explorian Series. However, it is not compatible with Ascent Series blenders.
It can blend different ingredients or chop them for a recipe. The 20-oz. blending cup is a dual-purpose attachment for your countertop blender as it can be used as a blending container and a travel cup. It comes with a spill-proof lid that is made of polypropylene.
The blender container is double insulated to maintain the temperatures of the contents, whether hot or cold, while on the go. All the parts are dishwasher safe, making them easy to clean.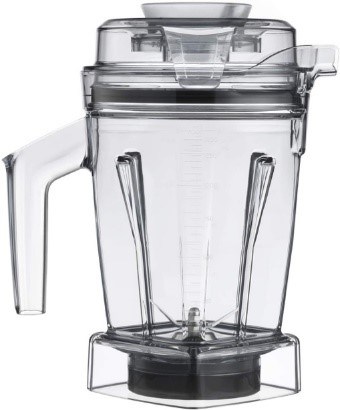 Buy: Vitamix Dry Grains Container, 32 oz. on Amazon
This Vitamix dry grain blender container is specially designed for Ascent Series blenders, although it can also be used with Venturist motor-based blenders. It is suitable for various food processing tasks, including grinding coffee beans, grains, spices, mixing batter, and kneading dough.
It features the self-detect technology that allows the blender to recognize the container size and adjust its blending programs automatically.
The container is made of BPA-free Tritan and enhances efficiency in rotating the ingredients for more consistent blending. It is easy to clean as it is dishwasher safe, or you can use the self-cleaning preset of the Ascent blender.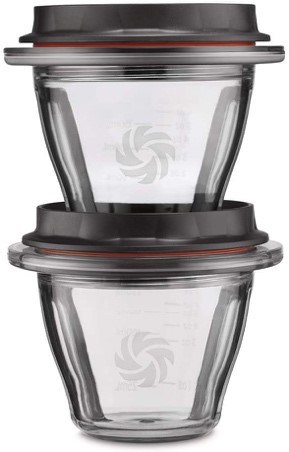 Buy: Vitamix Ascent Series Blending Bowls on Amazon
The two 8-ounce bowls are designed to be paired with an Ascent Series blender base to chop and blend ingredients. They are compatible with A2300, A2500, A3300, and A3500 blenders. Note that they do not come with blades. However, each comes with a stackable lid for easy storage.
Like the Vitamix Ascent Series Dry Grains Container, they have built-in self-detect technology that enables your blender to adjust its settings accordingly. The bowls are dishwasher safe.

Buy: Vitamix Classic Tamper Tool on Amazon
The Vitamix Classic Tamper Tool comes in handy when processing thick and dense ingredients that could get your blender stuck. You can use it to push in ingredients or nudge them to keep things rotating.
This Vitamix blender attachment is about 3″ in diameter and 12″ long. It is most suited for use with the standard 64 oz containers with Vitamix blenders, such as the 5200, 5000, and 6300 models. However, this countertop blender attachment does not work with low-profile containers like those with the Vitamix Professional Series (750 or 300) or any 48 oz containers.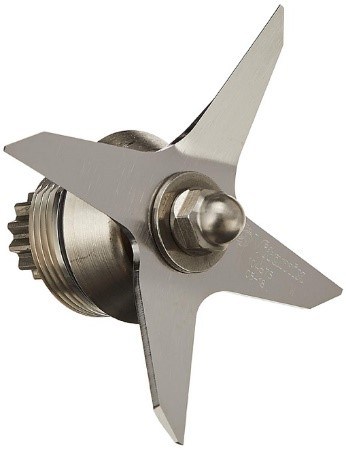 Buy: Vitamix Wet Blade Assembly on Amazon
The Vitamix Wet Blade Assembly is compatible with most standard Vitamix containers, including 64, 48, and 32-ounce containers. However, it does not fit low-profile containers. Neither is it compatible with XL, Advance, XP, and MP models of Vitamix blenders.
The blades are made with superior quality. They are made of hardened steel, sturdy enough to process even the most problematic ingredients and offer excellent edge retention so that you will never have to sharpen it. They are fitted with a double set of stainless steel bearings to increase their rotating efficiency and prolong their lifespan. The ball bearings also ensure that the blades rotate quietly.
Conclusion
Whatever your food processing needs, Vitamix countertop blenders offer a variety of accessories to work with. Most blenders come with a tamper tool compatible with their specific container. However, you will have to buy the majority of these accessories separately.
For instance, if you want a spare container for your Vitamix countertop blender or a different Vitamix food processor attachment, you may need to purchase each attachment separately.
With that in mind, note that most of the accessories for your Vitamix do not have a universal fit. Therefore, ensure that the attachments you choose to purchase separately are compatible with your Vitamix blender.
---