You will most likely encounter a Ninja Blender vs. Vitamix Face-Off when shopping for blenders. Both companies offer various blenders with different specifications and price points. However, Vitamix blenders are considerably pricier than Ninja. So, you may wonder whether the higher Vitamix price is worth it. Does it guarantee quality and durability, and will the blenders deliver exceptional performance? (also see The Ultimate Best Vitamix Blender List – Which Vitamix to Buy Now?)
To help you decide, we compare Ninja Blender vs. Vitamix Face-Off in the critical areas of consideration when buying. They face each other on factors such as their history and reputation, range of products, price, quality, performance, durability, and warranty period, among others.
Upgrade your blending game with Vitamix blenders! Available on both Amazon and the Vitamix official website, these powerful blenders are designed for performance and ease of use. With various sizes and models, easy online ordering, and great deals, why settle for anything less? Shop now and experience the power of Vitamix! Let's dive right in!
Our Best Vitamix Blenders Picks for Home Use
Our Best Ninja Blenders Picks for Home Use
Our Top Model Picks Vitamix vs. Ninja Blender
Taking a closer look at two of the most popular blender brands on the market: Vitamix and Ninja. Whether you're a home cook, a smoothie enthusiast, or a professional chef, this article will provide the information you need to decide when choosing between these two top blender brands. We'll compare their top models, examine their features, and discuss their strengths and weaknesses. (Check Out Vitamix Professional Series 750 Blender Review – More Than Just a Blender)
Ninja Blender vs. Vitamix Comparison
| Feature | Ninja Blender | Vitamix Blender |
| --- | --- | --- |
| Price range | $50 – $200 | $350 – $800 |
| Motor power | 1000 – 1500 watts | 1200 – 2200 watts |
| Blade quality | Stainless steel with 6 – 8 blades | Aircraft-grade stainless steel with 4 – 6 blades |
| Container size | 48 – 72 ounces | 48 – 64 ounces |
| Speed settings | 3 – 10 | Variable speed control with 10 – 17 speed settings |
| Pre-programmed modes | 1 – 5 | 3 – 5 |
| Warranty | 1 – 2 years | 5 – 10 years |
| Customer reviews | Highly rated for performance and value | Highly rated for quality and durability |
Note: Prices, features, and specifications may vary depending on the specific model of Ninja or Vitamix High-Performance blender. This table is intended to provide a general comparison between the two brands.
Are Ninja Blenders as good as Vitamix?
Ninja blenders are a great alternative to Vitamix blenders at a more affordable price. While they may not have the same power and durability as Vitamix blenders, they still do a fantastic job at blending and are highly rated by many users. (According to consumerreports.com, Blender Face-Off: Ninja vs. Vitamix – Consumer Reports)
Which Ninja is closest to a Vitamix?
The Ninja Mega Kitchen System BL770 is the closest Ninja model to a Vitamix. It has a powerful 1500-watt motor, a 72-ounce pitcher, an 8-cup food processor bowl, and two single-serve cups. While it may not be as durable or have as many features as a Vitamix compared to Ninja, it's a great option for those on a budget who want a high-performance blender.
Is there a blender better than Vitamix?
While other high-performance blenders are on the market, such as Blendtec and Breville, Vitamix is widely considered one of the best in the industry. However, it's important to note that the "best" blender will depend on individual preferences, needs, and budget.
Company History

Vitamix is one of the pioneers in manufacturing blenders. The family-owned company was founded in the late 1930s and is known for superior quality, durability, and high performance.
Vitamix blenders are a top choice among celebrity chefs and culinary experts worldwide. They are used in professional, commercial, and home food processing tasks. Vitamix is headquartered in Ohio.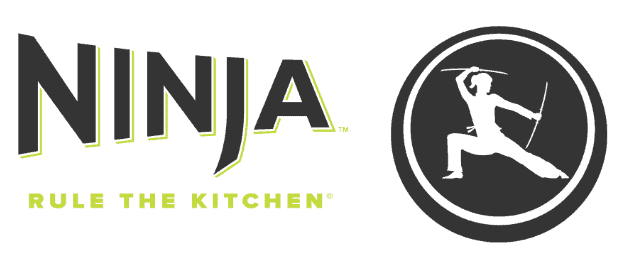 Comparatively, Ninja Blenders is a newer entrant in the market. It is one of the Shark Ninja brands, offering many small household appliances and cleaning solutions. It was started in 1993 by Euro-Pro Operating LLC. It is headquartered in Massachusetts.
Range of Products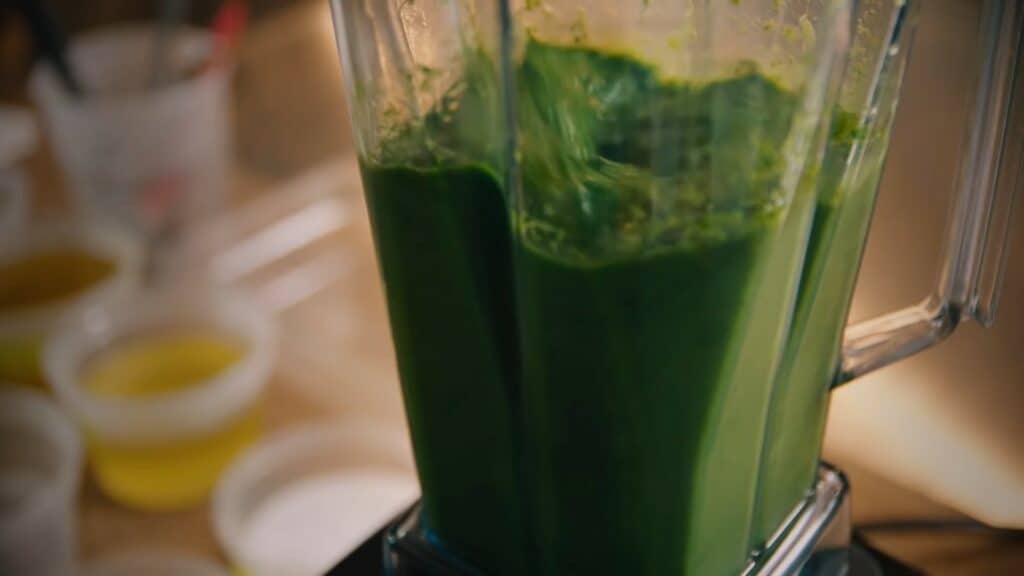 Vitamix specializes in manufacturing mid-to-high volume blenders for household and commercial use. The Vitamix blenders fall under the following categories:
Classic Series: These are analog blenders with no frills, bells, or whistles. They have a simple classic control and variable speed control. Most are fitted with a 2HP motor and have a tall base and narrow bottom. Their containers are tall. Blenders in the classic series include Vitamix One, 5200, and 7500.
G-Series: It is an upgrade to the Classic Series. They are fitted with a 2.2Hp motor. Their containers have a low-profile design, and the base has a wide bottom. Examples include the Professional 750 and 780.
S Series: This range of personal blenders with low capacitor motors and containers has since been fixed the width of the market.
Explorian Series: It offers a range of entry-level blenders to give the customer the Vitamix experience at an affordable price. The most popular blender in this category is the Vitamix E310 Explorian.
Ascent Series: Ascent Series blenders are the newest range and feature cutting-edge features such as intelligent controls, touchscreen, programmable timer, Bluetooth and Wi-Fi connectivity, and compatibility with a Vitamix Perfect Blend App. The Vitamix A3500 is the most sophisticated and expensive blender in this series. However, you can go for the equally efficient but cheaper Vitamix A2300.
Commercial Series: The commercial series comprises a range of blenders designed for commercial use. These have a robust and mighty construction with up to 4.2 horsepower. The famous commercial Vitamix blenders include The Quiet One, Touch and Go Advance, Vita-Prep 3, XL, and Mix'n'Machine. A 7-10 years warranty covers them to guarantee durability and reliability.
On the other hand, Ninja offers a diverse range of kitchen appliances. Its range of blenders falls into the following categories:
Personal Blenders: These are low-capacity blenders generally suited for processing small quantities of ingredients. Their to-go cup design lets you take your smoothies or soup.
Countertop Blenders: These are medium-capacity blenders suited for small and medium-sized families. They are versatile and can be used for most household food-making tasks.
Smart Blenders: More sophisticated with intelligent features like FreshVac Technology and Auto-IQ. 
Kitchen Systems: The blenders come with accessories and attachments such as containers and bowls, food processor attachments, and chopping blades to enable you to perform complex tasks.
Price
As highlighted in the introduction, a Vitamix countertop blender is much more expensive than a Ninja blender. A Vitamix countertop blender starts at around $300 for an entry-level model. Most are priced at $500-$700 and $1000 and above for commercial models.
Personal blenders usually cost less than $100, while kitchen systems cost $200 and above. In comparison, Ninja Blender prices start at less than $100, with the most expensive retailing at around $300. Countertop Ninja blenders range between $100-$300.
Unique Features
Each manufacturer has developed a unique technology that they incorporate in some of their blender models. Ninja has the FreshVac, brilliant torque, and Auto-IQ.
FreshVac Technology: a special pump that is attached to the container. It pulls all the oxygen out of the container before you start blending. This ensures no air bubbles in the food, causing it to stay fresh longer. It is found in models such as CT672V.
SmartTORQUE: technology optimizes power output to ensure that the blender breakdown even the toughest ingredients without breaking a sweat. It is found in models such as the Ninja SS101 Foodi Power.
Auto-IQ: is preset, enabling the blender to run various functions with a simple touch of a button.
On the other hand, Vitamix has the SelfDetect technology and Vitamin Vortex.
SelfDetect: is mainly found in Ascent Series blenders. It enables the blender to change its settings to suit the size or type of container-fitted cyst to optimize performance.
Vitamix Vortex technology: refers to the interior design of the containers, which creates a vortex-like movement of the ingredients toward the blade for fast and effective processing without getting stuck or needing a tamper.
Performance
Vitamix blender models are hands down the most powerful of the two brands. Vitamix blenders outdo themselves because they have higher horsepower than most other blenders, and the horsepower is highly optimized. The manufacturer categorically notes that its primary goal is not to provide the blenders with the highest horsepower but to ensure that power is reliable and well-trained.
Most have at least 2HP motors, with 3HP motors and above, with commercial models, making for a powerful blender. The CT810 Ninja Chef is the most potent, yet its 2HP is comparable to entry-level Vitamix blender models.
The Vitamix machine motor system has a self-cooling design that ensures it does not overheat. Although there have been complaints about some models being noisy, most operate relatively quietly.
Nevertheless, Vitamix blenders are the ultimate workhorses. You can use them continuously without overheating or getting noisy. You can rely on them to cut even the toughest ingredients in a few seconds without leaving chunks or grit.
Ease of Use
When it comes to blender control, the Ninja models win. Most have one-touch buttons that are easy and convenient to use. Conversely, most Vitamix blenders (except the intelligent models) have old-school analog controls that can be confusing. Many mid-range Ninja blenders have smart controls Ninja blender compared unlike Vitamix, whose high-tech features are a reserve of the high-end models.
Quality
Vitamix blenders have a superior quality to Ninja blenders.  
Overall Build
Vitamix blenders have a premium quality construction. They are designed and made in the USA. Their exterior has rubber trims and minimal plastic parts. The entire build is sturdy, so you can disassemble the appliance without breaking parts. When blending, the base sits sturdily on your countertop and does not move around or shake when operating at peak speed.
Ninja blenders have more plastic parts, and the rubber parts wear out quickly. The cheap plastic parts tend to break apart when disassembling the unit. In some models, the container does not fit snugly on the base and may get shaky when blending.
Blade
Vitamix has the most sophisticated blade design in the industry. The blades are laser-cut, aircraft-quality stainless steel, which handles even the toughest ingredients. They are pronged to optimize tongue and cutting efficiency. Since the steel is machine hardened during manufacturing, the blades have excellent edge retention, and you never have to sharpen them.
Ninja blender blades are not as sophisticated as Vitamix blades. However, they do a decent job with most recipes. But they are not as durable. Notably, Ninja blades are sharp to cut through the ingredients. The sharp blades pose the risk of injury when cleaning. While Vitamix blades are blunt, the motor produces enough power to blend all the ingredients.
An important thing to note about some Ninja blenders is that they have a stacked blade assembly, whereby the blades rise in cycles from top to bottom. This blade design offers much more efficiency in ensuring the ingredients are mixed or cut uniformly.
Containers
Although most models from both brands come with BPA-free Tritan containers, some Ninja blenders come with glass containers, which are more susceptible to damage.
Vitamix offers specialty wet and dry containers to prepare different types of ingredients. Most containers can be used with scorching foods without getting damaged.
Ease of Cleaning
Generally, Ninja blender models are easy to clean as they are dishwasher-safe. However, although Vitamix blenders are not dishwasher safe, some have a self-cleaning preset that makes them easy to clean.
Even those that do not have the self-cleaning preset can be easily cleaned by filling the container halfway with warm water and adding a drop of liquid dishwashing soap, then running a blending cycle for 30-60 seconds. It will dislodge any stuck food, remove dirt and oil, and you can then rinse and air dries your container.
Durability and Warranty
The warranty period of an appliance or equipment is a crucial indicator of its durability. More extended warranty periods indicate the manufacturer's confidence in the quality of their products and are willing to back them up for several years.
Vitamix makes an audacious claim about their blenders, stating that their machines are built to last and can outlive their competitors up to 3 times longer. They back up their claim with an unbeatable warranty. The warranty periods range between 5 to 10 years on all parts, labor, and performance.
Furthermore, the Vitamix warranty also covers return costs and shipping replacement parts or repair labor. Comparatively, most Ninja blenders have a 1-year warranty.
Moreover, numerous Ninja customer review complaints indicate that their blenders broke down within the first few months or years. Conversely, numerous Vitamix reviews indicate that some customers have had their blenders for over a decade, continuing to perform correctly.
No cows needed, DIY almond milk yogurt at home! #NationalAlmondMilkDay

Homemade Almond Milk Yogurt recipe here: https://t.co/rxaPPcg7SO#vitamix #myvitamix #recipe pic.twitter.com/yzno2dKOnY

— Vitamix (@Vitamix) February 16, 2023
Pro and Cons
Vitamix
Pros
High-quality construction
Unbeatable performance
It can be used with even the toughest ingredients
Easy to clean – particularly those that have a self-cleaning mechanism
Wide range of blenders to choose from at different price points and specifications
It can be used to make hot soup or hot food
Extended warranty periods (5-10 years)
Cool-running motor design to prevent the blender from overheating
Durable and reliable
Best suited for medium to high-capacity food processing needs
Cons
Pricier than most blender models on the market
They are not dishwasher safe
Most models are bulky
No personal blender models are available
Ninja
Pros
Wide range of blending appliances, including bullet style and traditional style blenders
Compact design suitable for small spaces
Sleeker design and construction
More affordable pricing
Parts are dishwasher safe
Cons
Most models are not suitable for high-capacity food processing
Less durable
Not suitable for use with harsh ingredients
Less refined, processed food texture
Lower motor power – 1000 watts, 2Hp or less
Conclusion So, Which Is Better: Ninja Blender or Vitamix?
Vitamix and Ninja have their place in the market, but which brand is best depends on your needs. Consider your budget, available space, food processing needs, and capacity. Vitamix is more expensive but offers high performance, quality, and durability.
Ninja is more affordable and best suited for small to medium-capacity food processing. Vitamix offers more high-tech models, but Ninja has innovative features. Choose a personal or countertop blender based on your needs, with Vitamix being more suitable for extensive processing and Ninja for smaller tasks.