Pan-fried Red Snapper is one of my favorite seafood dishes to prepare for a light and healthy dinner. I love how easy it is to make; the crispy, golden-brown crust outside the fish is irresistible.
The tender and juicy meat inside the red snapper is delicate and flavorful, making it the perfect ingredient for various seasonings and sauces. I'll share my step-by-step instructions for making the perfect pan-fried Red Snapper recipe at home in this recipe.
Roasted baby beets become even sweeter than mature beets, making them the perfect complement to a sweet and sour grapefruit salad.
(Also see Gordon Ramsay's Fish Recipes: A Collection of Delicious and Flavorful Seafood Dishes)
If you can't find golden baby beets, use all red beets or experiment with different colored varieties like white and Chioggia, which have stunning red and white rings when cut. So, let's get started!
Equipment Needed to Make Pan-Fried Red Snapper Recipe
To make Gordon Ramsay's pan-fried Red Snapper fillet recipe, you will need the following equipment:
Non-stick frying pan: The non-stick frying pan ensures the red snapper does not stick.
Fish spatula: A fish spatula is a thin, flexible spatula with a wide blade.
Kitchen tongs: You'll need kitchen tongs to handle and flip the fish during cooking.
Chef's knife: A sharp chef's knife is necessary to trim and prepare the red snapper.
Cutting board: A cutting board will provide a clean and stable surface for cutting.
Paper towels: You'll need paper towels to dry the red snapper before seasoning and cooking.
The right equipment is important to execute the recipe and achieve the desired results properly. Using a non-stick pan and fish spatula will help prevent the fish from sticking to the pan and breaking apart while using tongs and a sharp knife will make handling and preparing the fish easier. Additionally, use paper towels to dry the fish.
(Check out How to Perfectly Pan Sear Scallops)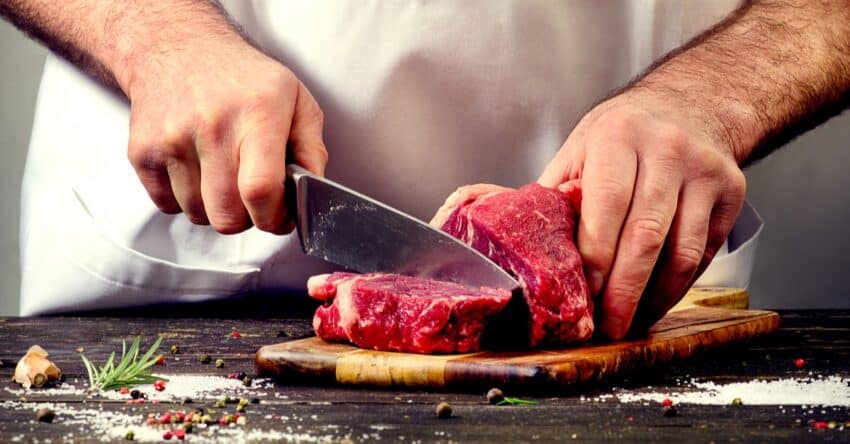 Our Favorite Products in One Convenient Place
Visit the Hell's Kitchen Reviews Amazon shop to browse a handpicked selection of our favorite cookware, kitchen knives, appliances, and more.
(Learn more 12 Tips and Tricks to Improve Your Cooking Skills)
Pan Fried Red Snapper FAQ
Pan-fried red snapper is a popular seafood dish many worldwide enjoy. The red snapper's firm texture and sweet, nutty flavor make it a perfect fish for pan frying. This FAQ will cover some common questions about pan-frying red snapper, including preparation, cooking techniques, seasoning, and serving suggestions, whether you're a seasoned cook or a beginner.
What is the best way to eat red snapper?
Red snapper can be cooked in various ways, including grilling, pan-searing, baking, frying, and poaching. A simple seasoning of salt, pepper, and lemon juice enhances the fish's natural flavor. Baking with herbs and spices such as thyme and garlic adds additional flavor. Ultimately, the best way to eat red snapper is a matter of personal taste. (see also 'Sea Scallops with Coconut Lemongrass Cream Sauce).
Should red snapper be cooked with the skin on?
Cooking red snapper with the skin on is a matter of personal preference. Leaving the skin on can help to keep the fish moist and prevent it from falling apart during cooking. Additionally, the skin can add flavor and texture to the dish. However, some people prefer to remove the skin before cooking, as they find it distasteful or difficult to digest.
How do you know when the red snapper is done?
You can use a combination of visual and tactile cues to determine when the red snapper is done cooking. The fish should be opaque and easily flaked with a fork. The internal temperature should reach 145°F (63°C). The cooking time can vary depending on the thickness of the fillet or whole fish. (Must try Crab Cakes with Creamed Corn and Asparagus)
Why is my cooked snapper rubbery?
Overcooking is the most common reason for the rubbery texture of cooked snapper. When the fish is cooked for too long or at too high of a temperature, the proteins in the fish will tighten and cause it to become tough and rubbery. It is essential to carefully monitor the cooking time and temperature to avoid overcooking and maintain the snapper's texture.